Humans procrastinate all the time. Whether it's not starting an assignment until the night before it's due, or binging Netflix instead of cleaning out the garage, we all like to put things off.
Unfortunately, many people are the same way when it comes to getting hearing aids, and it can come at a cost.
Hearing Loss: Common but Undertreated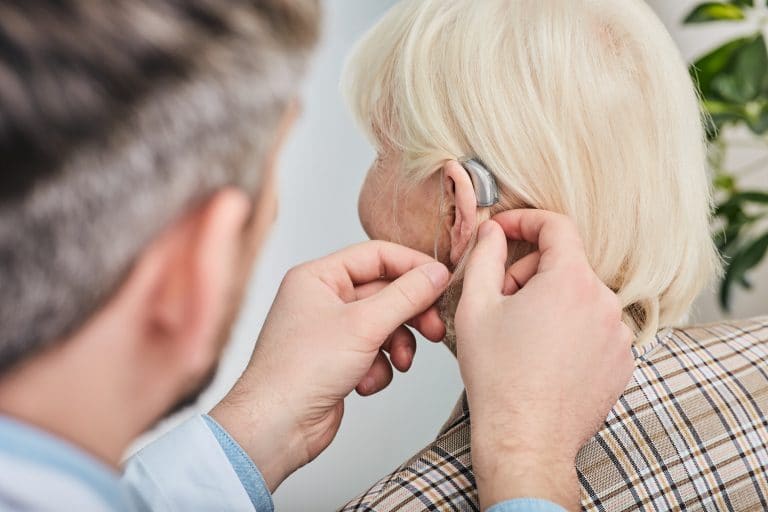 According to the National Center for Health Statistics, 15% of adults report experiencing some trouble hearing. As we age, the likelihood we experience hearing loss only increases. Nearly 1 in 4 adults between the ages of 65-74 experience hearing loss, and half of all adults 75 and older have hearing loss that is disabling.
Despite those statistics, the number of people who currently use hearing aids is much lower than the number experiencing hearing loss. Data collected by the National Health Interview Survey (NHIS) found that only 30% of people 70 years and older who would benefit from hearing aids are actually using them.
Hearing Aid Stigma
One reason why people who have hearing loss are hesitant to get hearing aids is because of the stigma surrounding them. People struggle with the idea that wearing hearing aids will make them look old, or that they will be treated as less abled.
Denial
Another common issue that keeps people from seeking treatment for their hearing loss is denial. They might insist their hearing loss is not that bad, or that family and friends who have commented on it are making a big deal out of nothing. Maybe they write it off as a natural part of the aging process that doesn't require any treatment.
Importance of Treating Hearing Loss
While hearing loss does happen with age it's not something that should go untreated. Not being able to follow conversations or hear what's being said during a show at The Grand makes it harder to enjoy your life.
Not only that, but untreated hearing loss can also lead to other serious issues like:
If you have been struggling with hearing loss, schedule a hearing test today. Your audiologist will work with you to address any concerns or fears you might have and find the right treatment that fits your needs.
For more questions about hearing aids or to schedule an appointment with an expert audiologist, call Audiology Center of Maine today.