Our Mission
Audiology Center of Maine is committed to providing professional, compassionate, patient-centered hearing health care.
In our minds, a Center for audiology should offer patients the full benefit of the best comprehensive audiological care possible: vestibular/balance testing, tinnitus management, hearing evaluation, and hearing conservation. At Audiology Center of Maine, we understand that while it is vitally important to help correct untreated hearing loss with use of properly fitted hearing aids, our profession is not just about the hearing aids.
As audiologists, our mission should include the prevention of hearing loss when able, and helping individuals with dizziness understand and manage their symptoms. To achieve this goal, we value and foster our professional relationships with other specialists who are involved in patient healthcare: physical therapists, speech language therapists, Ear, Nose and Throat physicians, and general practitioners.
For our patients who do have hearing loss and would benefit from the use of hearing aids, we strive to create a high-quality, custom-designed plan with the ultimate goal of improving their quality of life, and the quality of life of those individuals around them.
Our High Professional Standards
The use of evidence-based best practice methods, such as real ear probe microphone measurements to ensure that patients are truly getting the right amount of amplification to properly correct the hearing loss on the audiogram.
Quality digital products from all the major hearing aid manufacturers, at prices designed to fit almost any budget.
Patient self-rating performance measures to gauge our patient's progress with their selected product.
Aural rehabilitation for those patients who continue to struggle to hear, even after prosthetic correction of the hearing loss.
Additionally, we work hard to provide a strong public education on audiology and hearing loss related topics, as evidenced by our involvement in the local communities we serve.
We are always open to learning about how we can better help our patients in their communities – please contact us with an idea, today!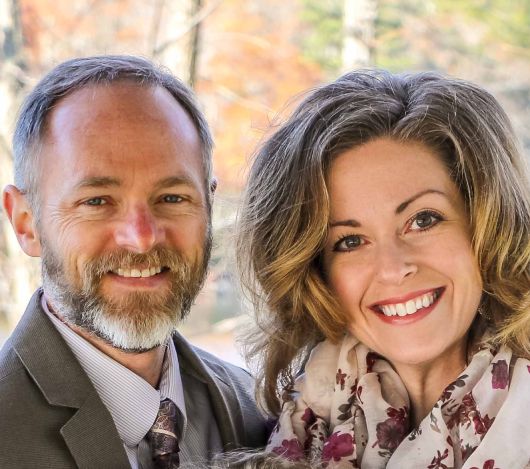 Dr. David A. Jardine, Au.D., CCC-A
Dr. Elizabeth Beal Jardine, Au.D., CCC-A
Meet the Team
Our Practice Values
At Audiology Center of Maine, our team practices audiology based on a set of core values, which provide a foundation for your hearing health care:
Compassion/Caring
We want to help you hear your best, every day. We understand that hearing care can often be worrisome for individuals, so we spend extra time and care to make sure you are comfortable with the care we provide you. We want to ensure you understand not just the test results, but also your different treatment options.
Integrity/Sincerity
Our goal is to bring you to optimal hearing health. After evaluation, our providers and audiology assistants will discuss treatment plans with you and select the option that best fits your hearing needs, both functionally and financially.
Pursuit of Perfection
Our team will work tirelessly to ensure your treatment meets top standards and that you are happy with the end result.
Desire of Knowledge
Our entire professional team is constantly attending continuing education courses to further hone their skills in existing audiological testing procedures and to learn more about cutting edge hearing aid technology that can benefit our patients in the future.
Contact Us
If you are experiencing a medical emergency, please call 911.
To request an appointment or connect with our team, please complete the form below.