At Audiology Center of Maine, we take pride in offering you the best in hearing health care. Because of the association between untreated hearing loss and cognitive function, we now perform a cognitive screening to measure your current cognitive performance.
One of the world's most prestigious medical journals, The Lancet, published a new study on hearing loss and dementia on July 30, 2020. The study shows that hearing loss is the largest modifiable risk factor against dementia. According to the report, dementia risk varies based on the level of hearing loss. Having even a mild hearing loss doubles the risk of having dementia.
Did You Know?
Hearing loss has been associated with a decline in cognitive function and may lead to the rapid progression of cognitive decline.
Through proactive management of hearing loss, you may delay or slow the progression of cognitive decline.
Common conditions can affect brain health, such as an unhealthy lifestyle, hypertension, diabetes, sleep issues, polypharmacy, hearing, and vision loss.
Routine cognitive screenings allow your audiologist to benchmark your current cognitive performance and help ensure your hearing correction solutions are right for you.
What Does the Cognivue Test Evaluate?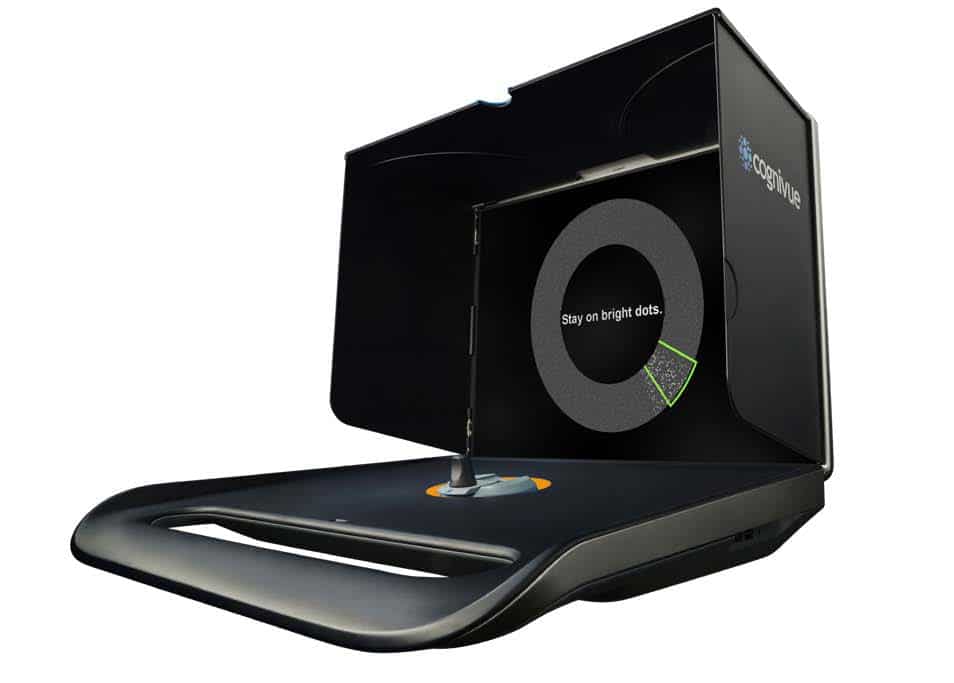 In as little as ten minutes, the Cognivue test will evaluate a few key cognitive domains and performance parameters:
Memory – for your hearing, Memory is responsible for your ability to pick out complex sentences or recognize speech in degraded conditions.
Executive function – for your hearing, Executive Function is responsible for your ability to focus on a single speaker in a noisy or multi-talker situation.
Reaction Time and Processing Speed – for your hearing, Processing Speed helps with speech recognition.
How is the Cognivue Test Administered?
You'll sit in a quiet space in front of the Cognivue Thrive device.
We'll start an introductory video that will walk you through everything you'll need to know about taking the test.
When you're done, the Thrive will generate a personalized report to review with your doctor.
Depending upon your test results, we'll then recommend a plan of care.
Call Audiology Center of Maine at (207) 430-3714 for more information or to schedule an appointment.