Audiologist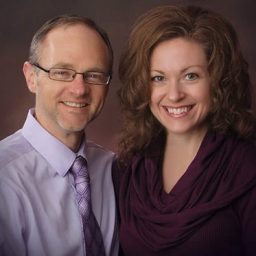 Dr. David and Dr. Elizabeth each have outstanding qualifications and more than 10 years of experience serving patients from infants to adults. They also have strong personal connections to the Ellsworth and Downeast areas.
Dr. Elizabeth grew up on Beals Island. She completed her bachelor's degree at the University of Maine at Orono, and went on to earn her doctor of audiology degree at Central Michigan University in Mount Pleasant, Michigan. As a student, Dr. Elizabeth did her clinical externship at Eastern Maine Medical Center's The Hearing Center in Bangor. Upon graduation, Dr. Elizabeth both taught graduate courses in auditory processing disorders at the University of the Pacific in Stockton, California and helped establish a new audiology clinic for Mercy Medical Group in Elk Grove, California. She later joined Kaiser Permanente in South Sacramento as a diagnostic audiologist.
Dr. David met Dr. Elizabeth while attending a national audiology convention in Tucson, AZ as students in 2004. After a short engagement, they were later married in Jonesport, ME in 2005. After practicing for several years in California, the Jardines together spent the past six years developing and running a state-of-the-art audiology center at Central Maine Medical Center in Lewiston, Maine. In March of 2017, Dr. David and Dr. Elizabeth were invited to join audiologist Mary Toothaker, M.A. at the Audiology Center of Maine. They later acquired the practice on June 22, 2018.