Patient Services Representative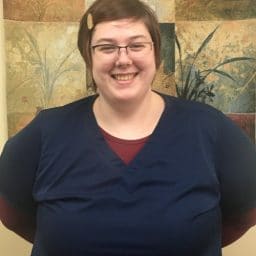 Amberlyn has many years of experience in customer relations and enjoys being able to help people through her service.
Amberlyn grew up just a few towns over in Orland, Maine. She is a big animal lover and, when not helping patients at Audiology Center of Maine, can be found spending time with her two dogs.